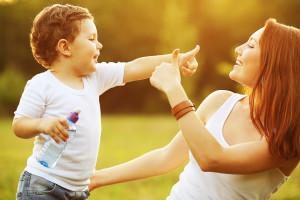 Tired of the power struggles? Sick of yelling at, threatening, or bribing your kids?
Want to tackle challenging behavior in a way that works for you AND them?
What if you had a magic wand that instantly transformed defiance, whining, tears, and NO! into cheerfulness, giggles, and cooperation?
As a teacher, tutor, nanny, and mama, I've discovered what makes kids WANT to behave, almost as if by magic.
And now you can learn how to work the magic!  Sign up below, and I'll send you 25+ Positive Alternatives to Punishing Your Kids for FREE.
I hate spam. You hate spam. We're on the same page.